After the lockdown began in Europe, there were tweets claiming that nature was reclaiming its space. Dolphins were returning to the Italian coasts while swans were seen floating in the Venetian canals. However, soon it was said that those tweets were spreading fake news. Nevertheless, many more birds are indeed roaming the canals of Europe.
Undoubtedly, the air quality of cities across the world is improving due to the lockdown that is being imposed by the government of many countries. There is a stunning decrease in atmospheric nitrogen dioxide over urban areas. Paris levels are down nearly 55%, with Rome, Milan, and Madrid all approaching 50% reductions compared to normal.
In Delhi, air quality index (AQI) levels are usually a severe 200 on a good day (anything above 25 is deemed unsafe by The World Health Organization). During peak pollution periods last year they soared well into a life-threatening 900 and sometimes off the measurable scale. But as Delhi's 11million registered cars were taken off the roads and factories and construction were ground to a halt, AQI levels have regularly fallen below 20. While India's powerful car lobby has long disputed that cars are a major cause of Delhi's pollution, Sunita Narain, director of the Centre for Science and Environment, said the lockdown and resulting rapid drop in pollution showed once and for all just what a polluting role vehicles had in the city.
It is not just Delhi experiencing the clearest skies in years. As pollution dropped to its lowest level in three decades this week residents of Jalandhar in Punjab woke up to an incredible sight in the distance: the Dhauladhar mountain range in Himachal Pradesh. The peaks, which are over 120 miles away, had not been sighted on the Punjab horizon for almost 30 years.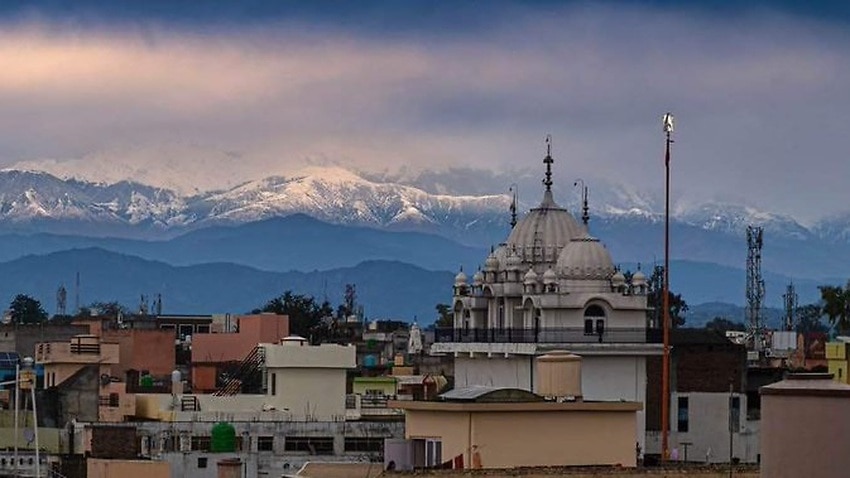 While a drop in transportation during the coronavirus lockdowns has led to lower pollution levels across the world, the slowdown in traffic has also lowered another big polluter: Noise.
Birds — by far the most visible animals found in cities, and also the most vocal — stand to be among the biggest beneficiaries of quieter streets and parks. The signals birds send each other through song is a means of survival. Without the ability to sing, hear and be heard, birds would have a difficult time finding a mate or defending their territory from predators. Apart from birds many other animals like snails, whales and other sea animals are also benefitting.
Amchi Mumbai is also getting relief from air and noise pollution. These days I get to hear the chirping of birds instead of honking of cars from my window. I also get to see more birds and they look happier and chattier. We Mumbaikars were used to a grey sky but these days we get to see a clear blue sky. At night the stars are also clearly visible. The other day, I could actually show a constellation of stars to my son. The following pictures were clicked by yours truly from the window. Honestly, I have never seen such a  clear blue sky in Mumbai in the last decade.
Cleaner air for a few months may be a tiny silver lining to COVID-19's dark clouds, but will do little in the long run to solve the problem of outdoor air pollution that kills more than four million people every year. For that we need to kick our habit of burning coal, oil and gas. For the time being let's just enjoy the clean air.